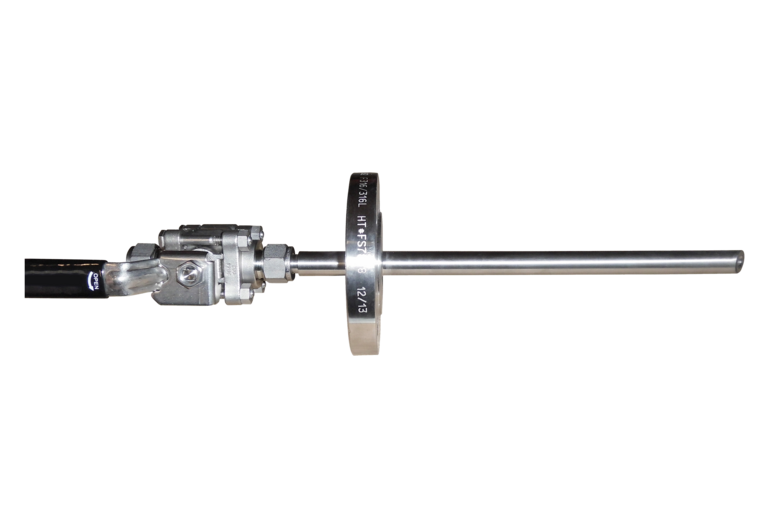 Sample Probes
For the extraction of representative oil samples
-
Benefits
Proper probe design for sample extraction
Reduces sample times
Gets a better response time
Reduces sample volume
Eliminates dead volumes
Get a Quote
Description
Our sample probes are designed for extracting a representative portion from the liquid sample source in a pipe to the sampling system, and finally the oil analyzers.
Sample probes form a critical point between process and sample conditioning and analysis system. All materials, flange type, pipe fittings, values, class rating, branch connection details, instrument connection, welding details, and heat treatment should comply with relevant piping specifications.
The probe should not be installed in the bottom of process lines, to avoid dirt/water entrainment in sample. The contained volume of the probe should be minimized by limiting the dimensions as given above. Where necessary, double valving should be provided. When the liquid sample is to be vaporized, double extra strong pipe and reduced bore valve should be used. This probe is only recommended for single phase process sampling. For fast loop service, the probe size, and if necessary the branch connection, may be increased to meet loop flow requirements. Care must be taken with the design of the probe to ensure it will not fail due to resonance effects.