Energy Distribution
Reliable operations in demanding environments
BARTEC designs and produces customer-specific (configure-to-order and engineer-to-order) solutions for optimum energy distribution in safety-critical industrial applications. You will benefit from a highly flexible solution tailored precisely to your application. To this end, our engineering team will work with you to analyze all the requirements of your planned system and its environmental conditions.
Talk to us or request an appointment
Don't hesitate to reach out to our experts if you have any questions or want to learn more.
Designed for Safety
Adaptations and new developments for potentially explosive atmospheres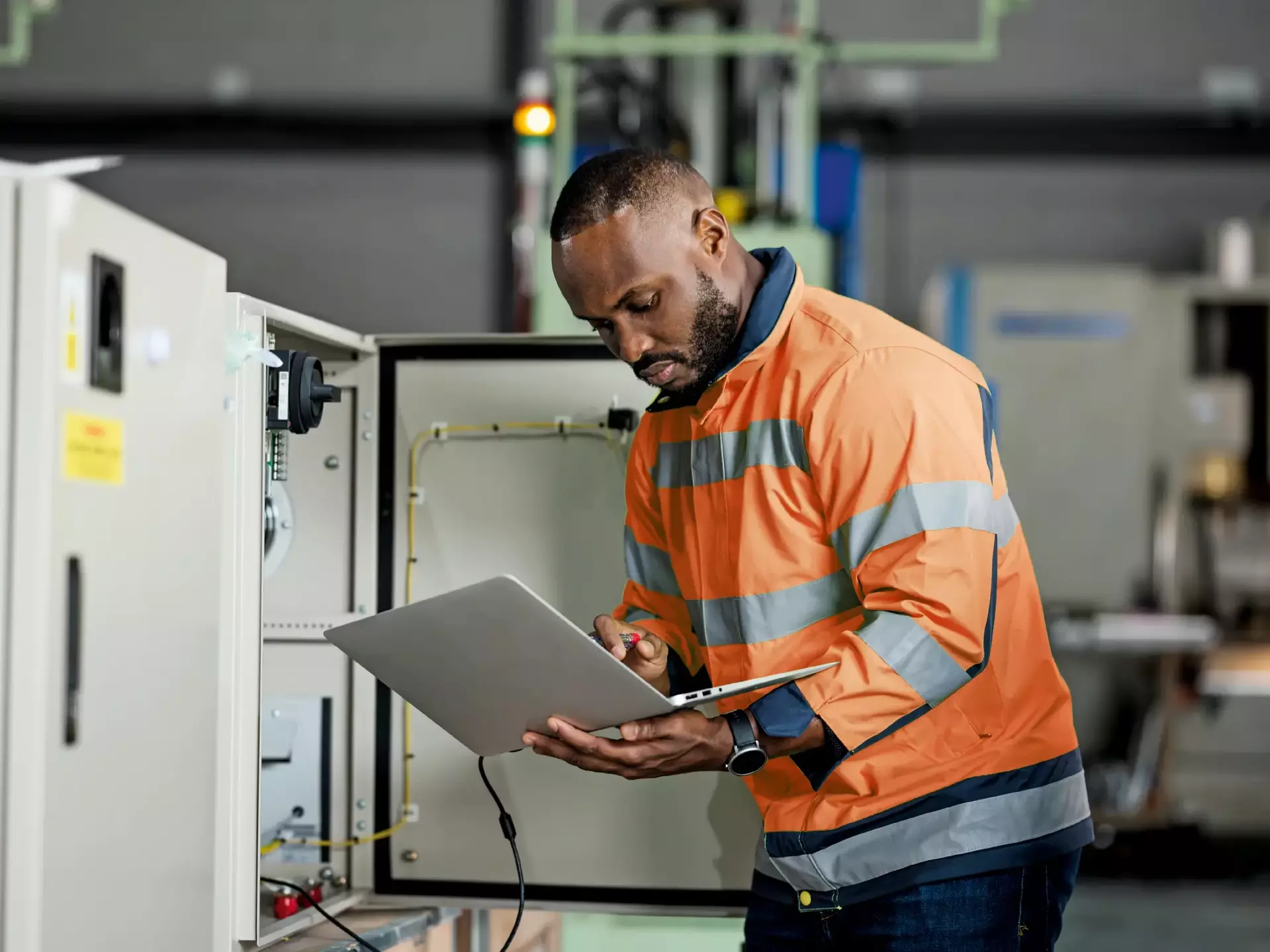 Choosing the Right Explosion-Protection Principle
Our experts have in-depth knowledge and extensive experience in a wide variety of explosion-protection principles and will work with you to select the right solution for your application. Options range from Ex d (flameproof enclosure) to Ex e (increased safety) and Ex i (intrinsically safe) right through to Ex p (pressurized housing), as well as combinations of different explosion-protection types – always bearing in mind the most efficient solution for your application.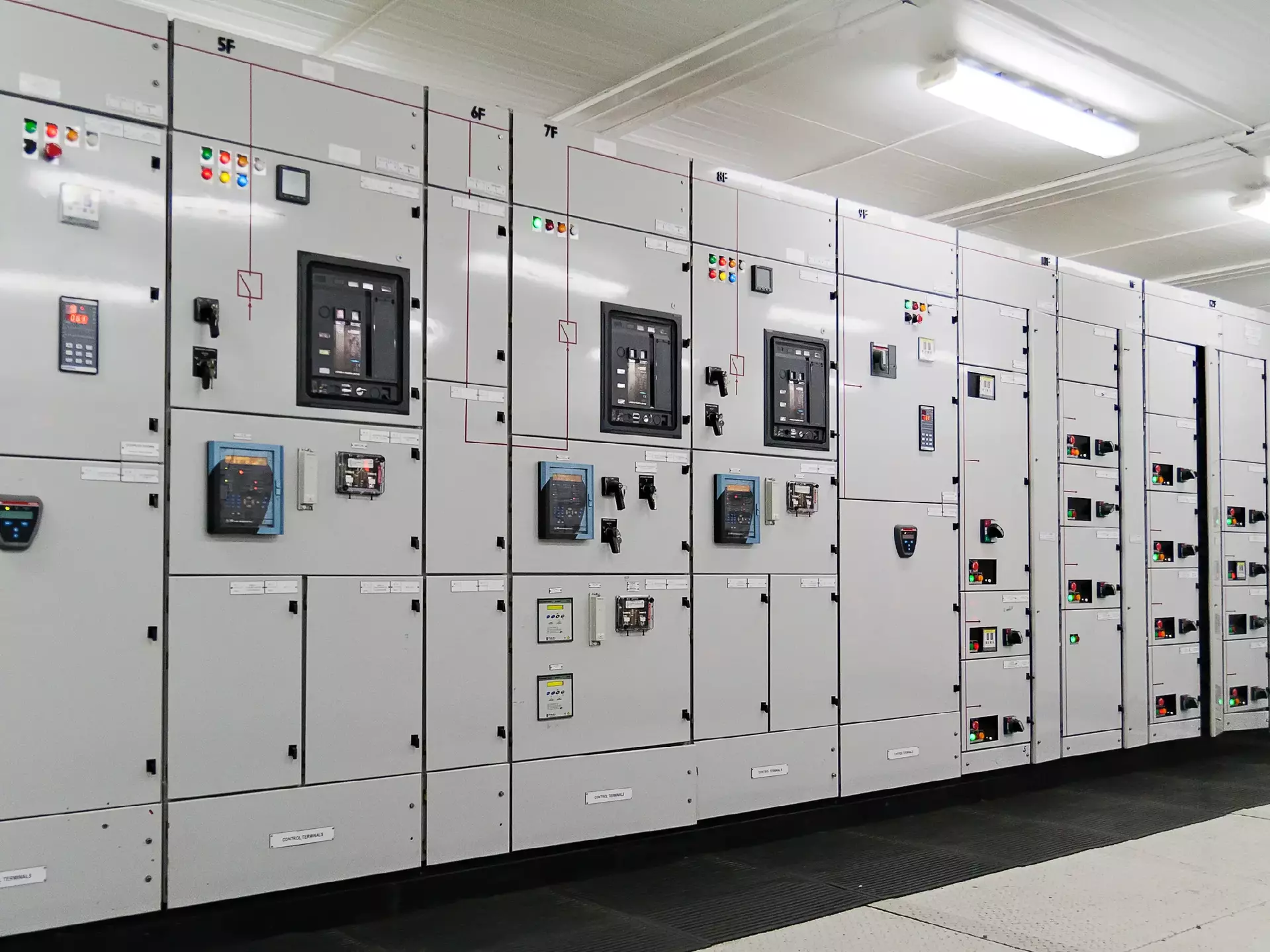 Controlling, Switching, and Connecting
BARTEC offers one of the most extensive ranges of explosion-proof and substance-resistant components, devices, and systems for controlling, switching, and connecting for hazardous areas and particularly harsh environments. In addition to reliable components and standard devices, we offer customer-specific device combinations and systems. Our teams of engineers have decades of experience and can find the right individual solution for any technical challenge.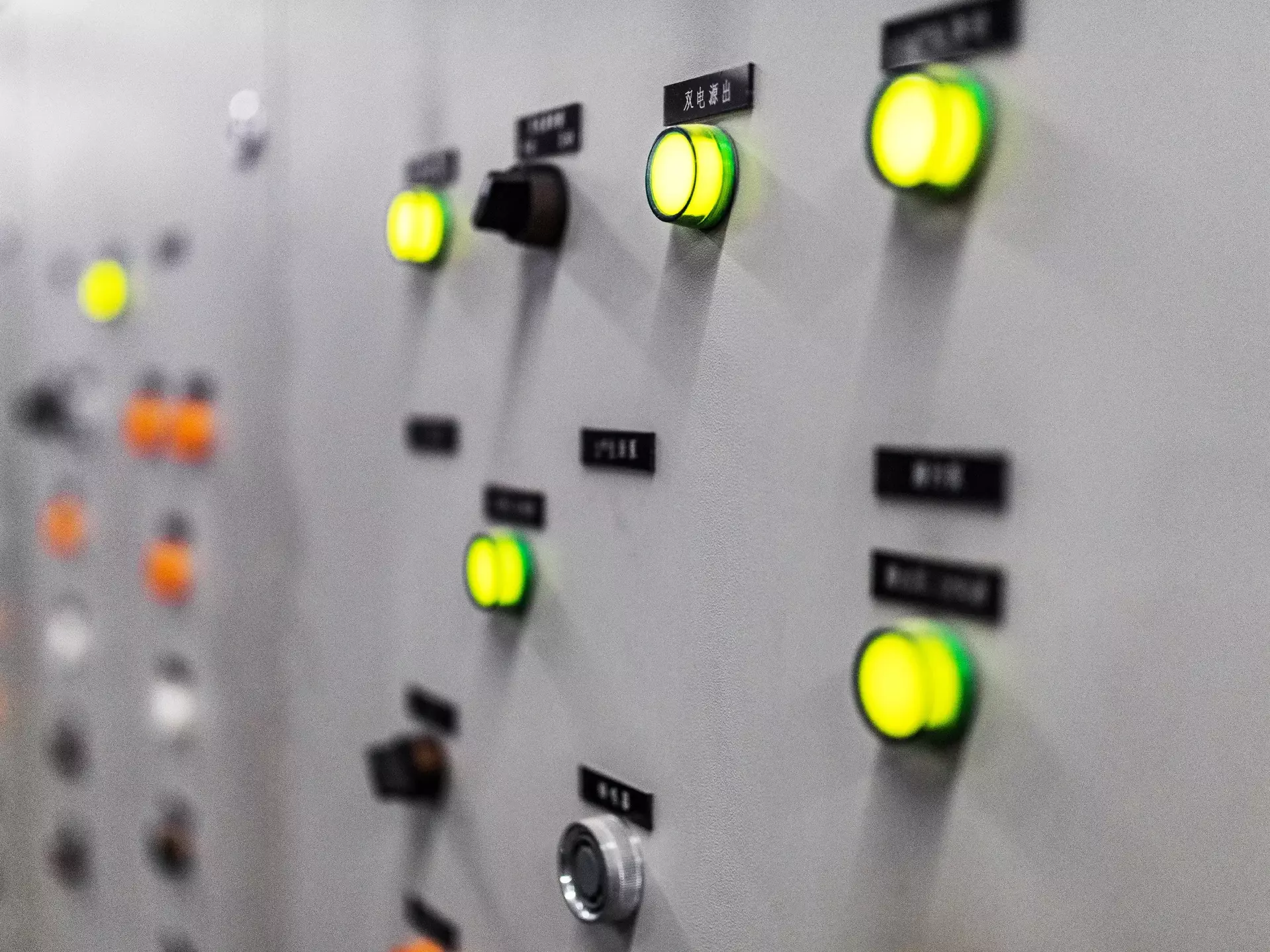 Control and Signaling Devices
BARTEC offers its own series of control and signaling devices. The uniquely designed components have established themselves on the market due to their high quality. The actuators and modules can be purchased individually or already integrated into a control station. ComEx is a flexible system offering standard as well as customer-specific on-site control and signaling devices.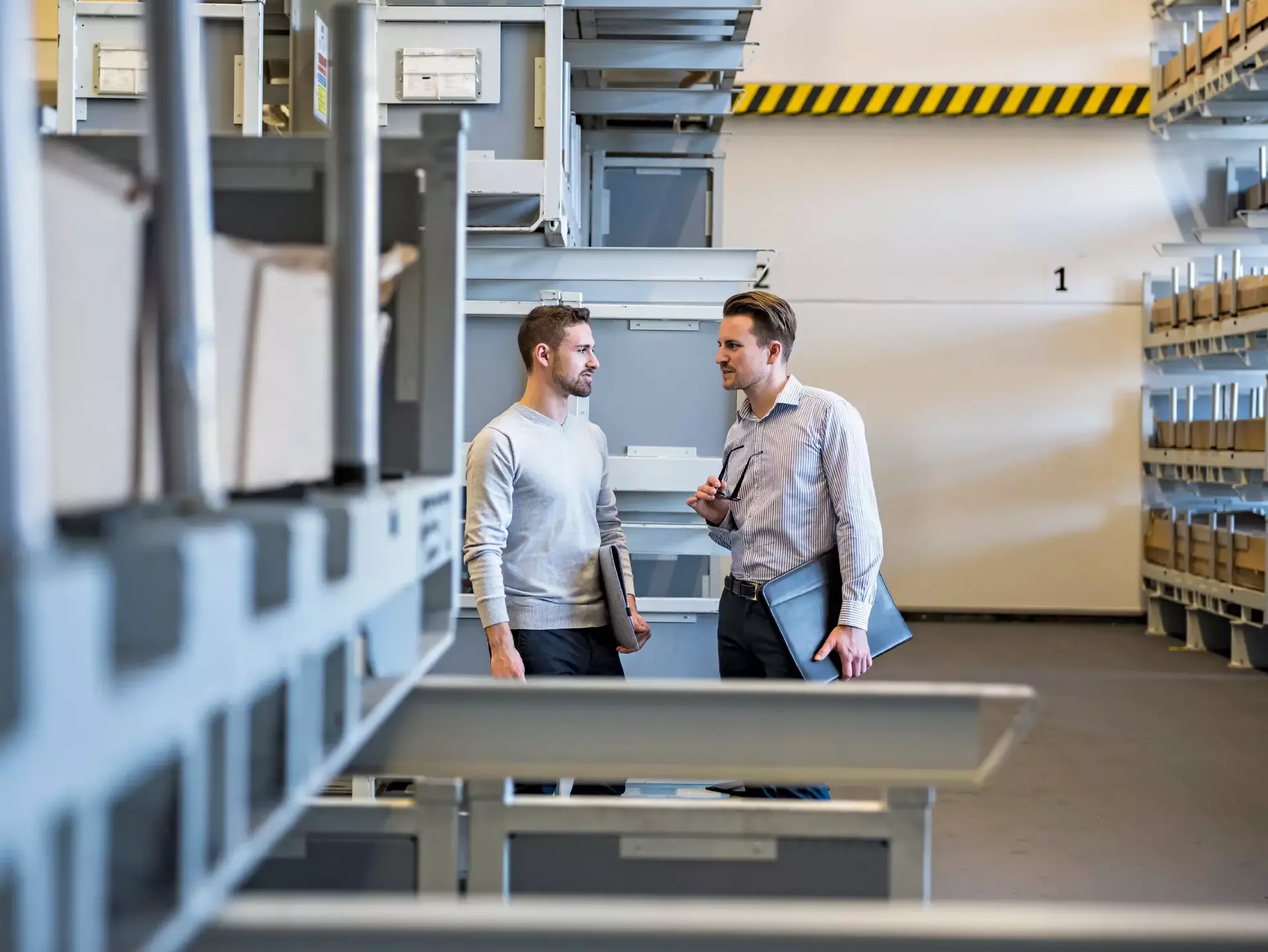 Low-voltage Switchgears in Accordance with IEC / EN 61439-1+2
BARTEC is your expert partner with a comprehensive range of individually designed solutions for low-voltage switchgears. These meet the highest requirements, from high-current distribution with 7600A to motor control for a few kilowatts. With the involvement of our customers right from the start, we offer significantly increased flexibility, reliability, availability, and intrinsic value. Our offerings are available in versions featuring fixed-mounting, plug-in, push-in technology, front or rear accessibility, power distribution, and motor control.
Explosion-proof, low- and medium-voltage Power Handling Solutions for Ex Zone 1
For offshore and onshore applications, artificial islands, mobile units, and other applications
---
High availability and reliability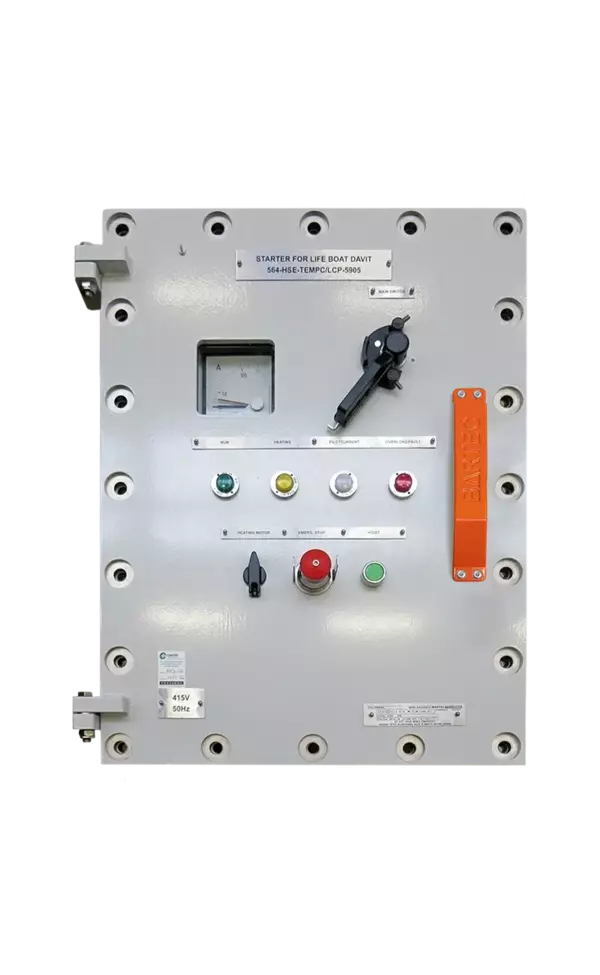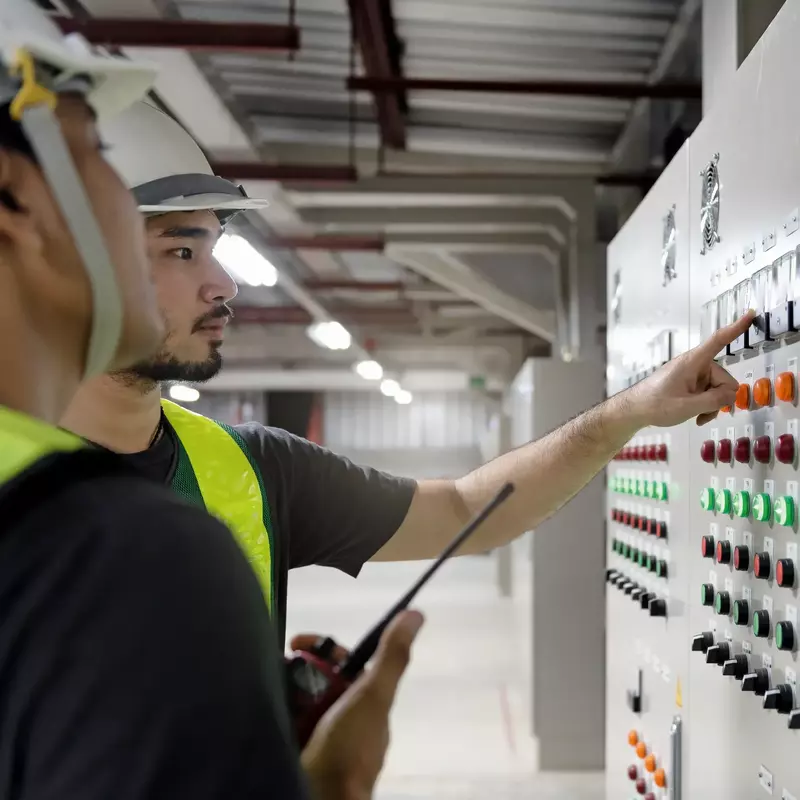 Benefits
BARTEC's low- and medium-voltage Power Handling Solutions combine industrial know-how with comprehensive expert knowledge to ensure protection in hazardous Zone 1 environments. More than three decades of offshore and onshore experience are resulting in proven and measurable customer benefits: Design life up to 30 years, global certification, low life cycle cost, as well as unsurpassed application and design flexibility. Remotely operated installations are becoming more and more common.
Integrated Solutions for Power Distribution
We provide support throughout your entire project life-cycle – from planning and installing new systems to upgrading old equipment.
Modular Topside Power Handling Systems
BARTEC's Ex zone 1 Power Handling Systems are designed for extended maintenance and remote operated installations. They include fully modular low- and medium-voltage Ex-e, Ex-d, and Ex-p solution components, from Switchgear, Splitter Boxes, Junction Boxes, Ring Main Units, Power Supply, Motor Starters, Transformers, UPS, Distribution Boards to Battery Packs and more. Read more about our EXboardTM Distribution and Switchboards,
EXtra® Transformer Series, Modular Motor Starters, EXbatt® Battery Solutions or visit our Product Finder for additional information on our Power Distribution Boards and Junction Boxes and Cabinets up to 40kV.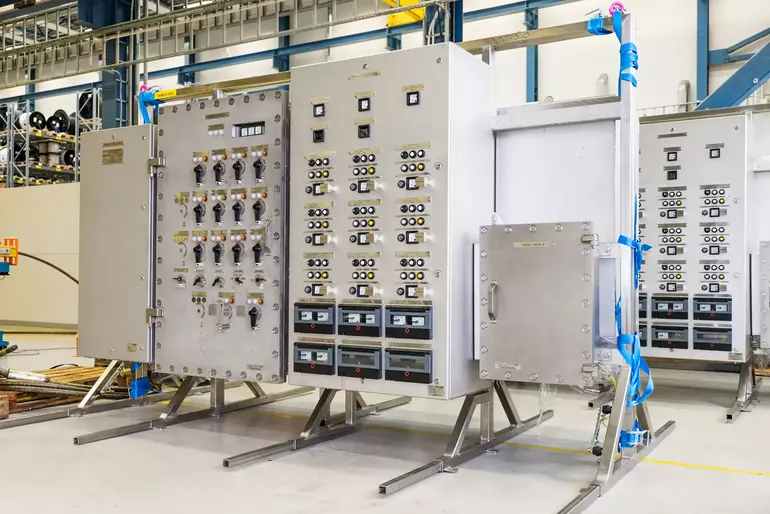 Engineering and Services for Power Handling
BARTEC offers fully integrated Power Handling Systems Services ranging from Consulting, Engineering, Factory Acceptance Test (FAT), Installation, Commissioning and Startup, all the way to Inspection, Maintenance, and Repair Services. Service Agreements are also available so that our customers can focus on the performance of their core operations. Based on BARTEC's fully modular Solution and Service Offering, productivity and optimized performances are guaranteed, while safety and regulatory compliance are ensured at all times.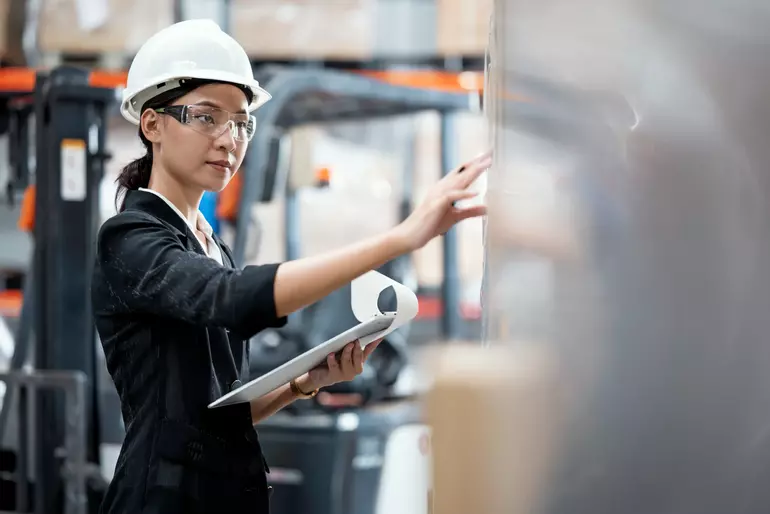 Download our brochure on Power Distribution Boards for Zone 1/21 Applications
Or use the "Contact Us" feature to be connected directly to an expert
Download our new brochure presenting BARTEC junction and terminal boxes
We collected all our Ex e junction and terminal boxes in a dedicated brochure (PDF 1,6 MB)
You can find the mentioned products here.