Smart Factories
The Industrial Internet of Things for the Ex zone
The Industrial Internet of Things (IIoT) is probably the most powerful tool in the digitalization of industry. Representing an advancement in machine-to-machine communication, the individual components form an industrial Internet that can be used very flexibly, scaled easily, and secured by optional encryption. BARTEC enables companies to reap the associated potential benefits of this development in the process industry's hazardous areas. We have decades of experience with Ex-certified sensors, gateways, and other IoT building blocks, all of which are also suitable for retrofitting existing plants.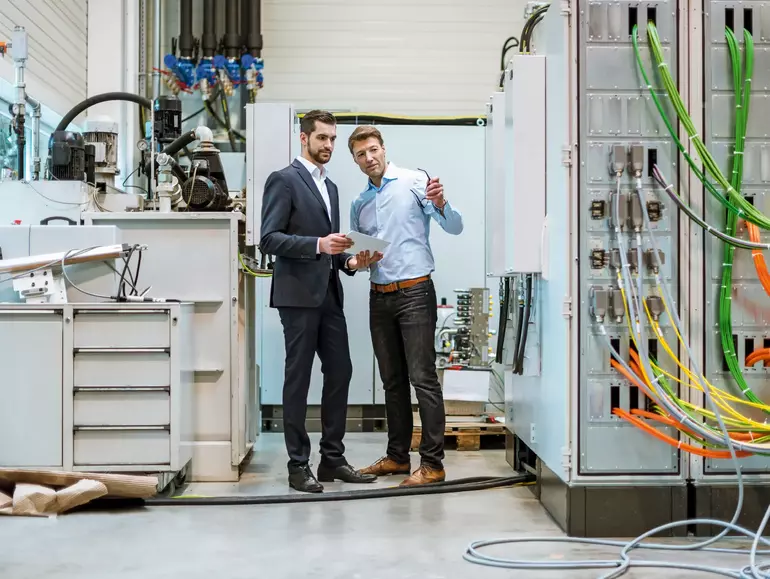 Talk to us or request an appointment
Don't hesitate to reach out to our experts if you have any questions or want to learn more.
Optimizing Processes from End to End
Some typical use cases for our IIoT solutions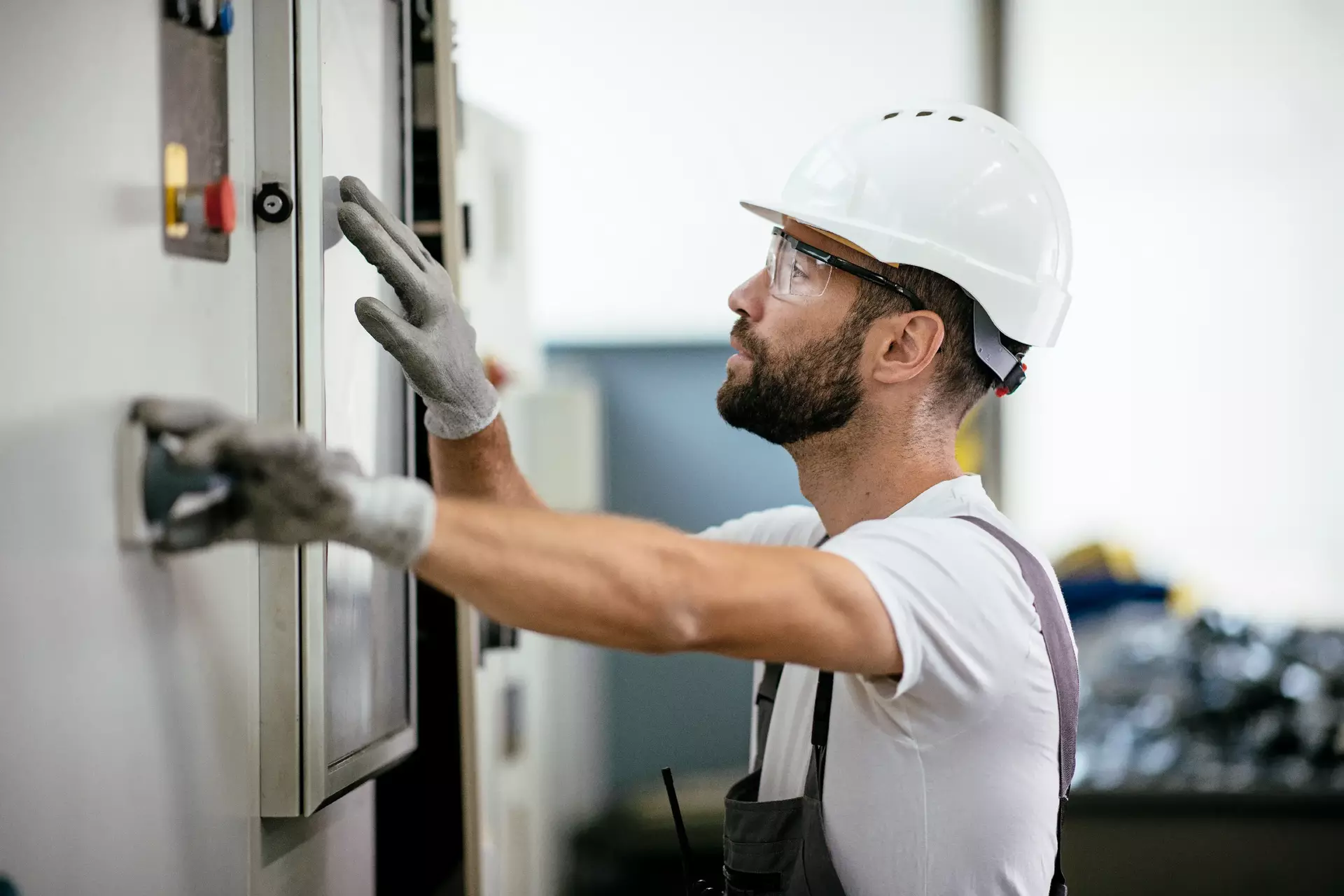 More Efficient Inspections and Predictive Maintenance
The combination of small, wireless battery-powered IIoT sensors with BARTEC's high-end cloud management solutions makes it possible to predict failures and set up predictive maintenance plans for pipelines (to combat CUI) and distribution boards in hazardous areas. Doing this allows inspection and service intervals to be optimized and the number of person-hours for required inspections to be reduced – all while increasing safety and extending the usable life of the monitored equipment.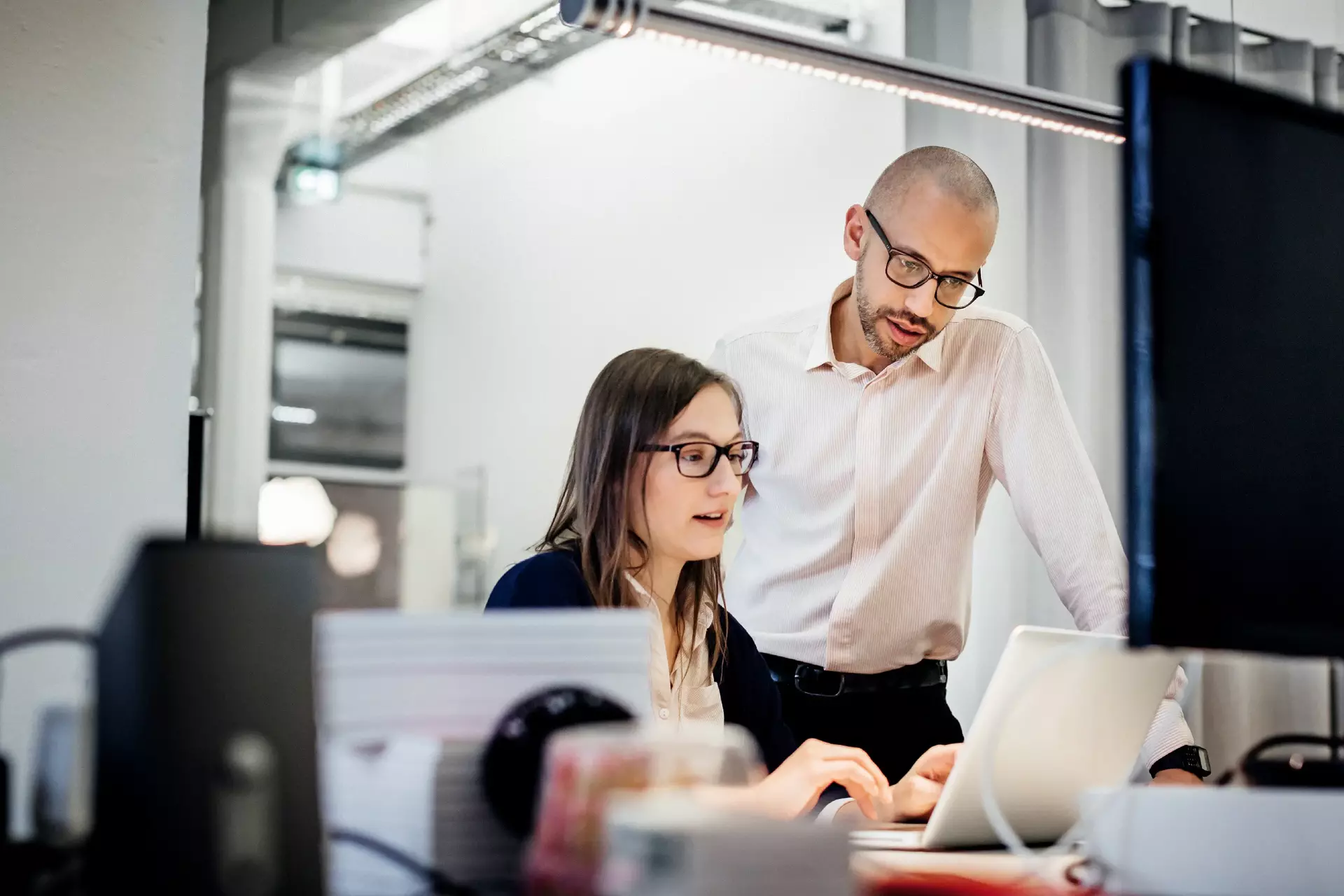 Data Collection and Deeper Process Insights
Thanks to high levels of flexibility and scalability, the IIoT enables a new, agile approach to digitalization in hazardous areas. The ATEX-compliant modules – including sensors, network technology, gateways, and edge computing components – can be easily retrofitted during business operations to allow additional data to be easily collected and evaluated, even in relatively complex and rigid systems. This enables the capture of important information that either did not previously exist or that could previously only be collected with exorbitant effort. This information can be used to make production processes economically transparent, even retrospectively, and used in combination with tailor-made algorithms, cloud computing, and artificial intelligence to identify competition-relevant correlations. The resulting deeper or broader understanding of processes can, in turn, be used to further enhance safety, increase overall equipment effectiveness (OEE), ensure compliance monitoring, or to align production with market requirements to an even greater extent.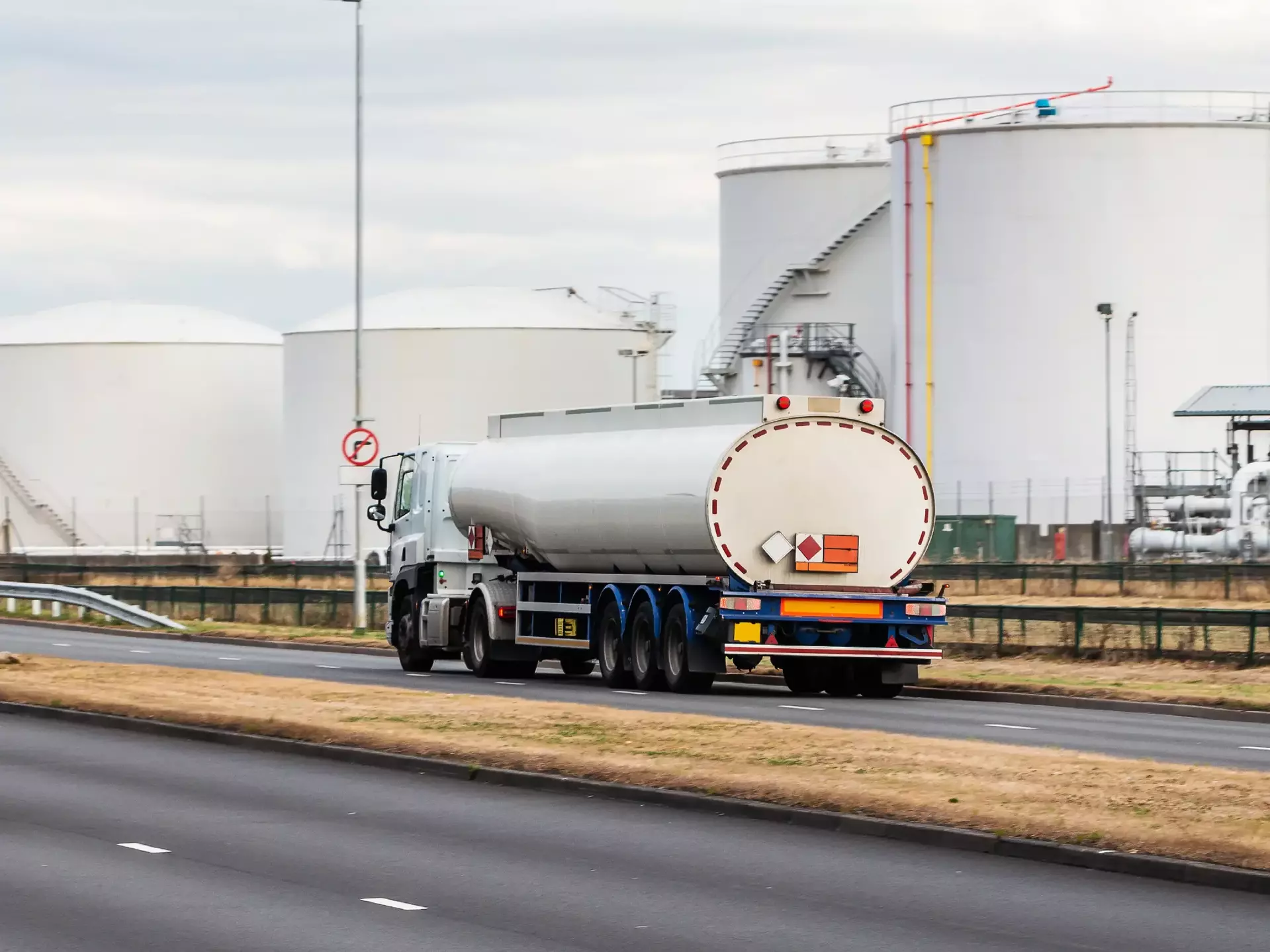 Track and Trace for Mobile Assets Under Ex Conditions
The oil, gas, chemical, and similar industries produce and transport huge quantities of valuable but dangerous goods worldwide. Companies today often lack the level of supply chain transparency to determine where their goods are (or where their capital is), and to identify potential transport disruptions or dangerous situations. Modern track and trace solutions help you keep an eye on your investments, even in hazardous areas. Quantity measuring systems for logistics, such as BARTEC's PETRO 3003 series, make the measuring, monitoring, and billing of hazardous liquids more efficient.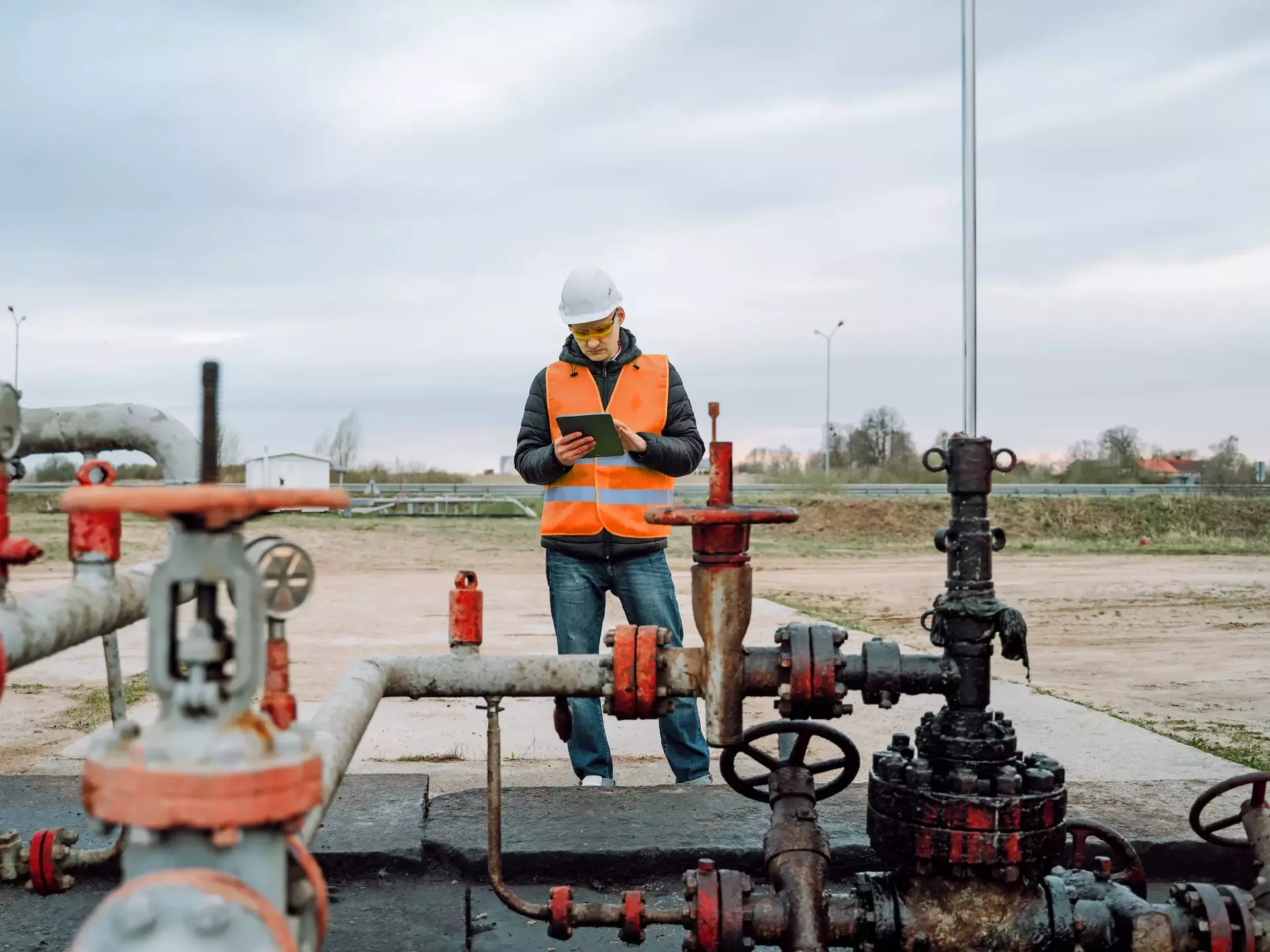 Pipeline Monitoring
Digital monitoring for issues such as pipeline corrosion, is a source of tremendous potential for service companies – and, ultimately, for pipeline owners and operators. In order to carry out this monitoring, sensors are installed between the insulation and the pipeline. These sensors send the position / temperature and humidity to a gateway via Bluetooth. Here, the data is collected and sent to the control room or to an evaluation system in the cloud. Algorithms are then used to evaluate the corrosion by taking into account the ambient temperature and process. This facilitates better decision-making; enabling, for example, unnecessary maintenance work to be prevented or costly maintenance to be postponed without compromising safety.
The Universal ExGate® Communication Housing from Bartec
Easy installation for IIoT in zones 1 and 2
---
Radio-frequency transparent
Different sizes available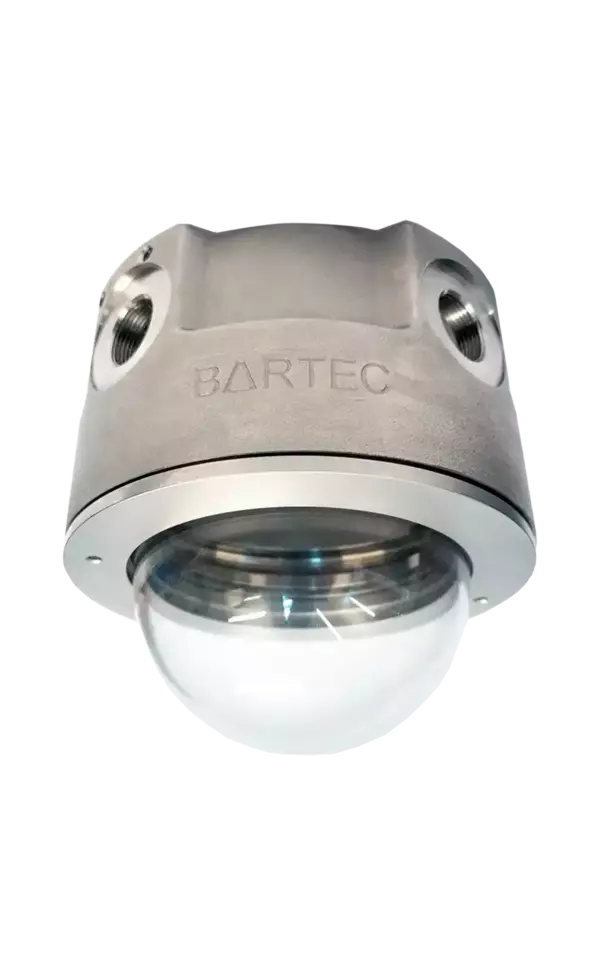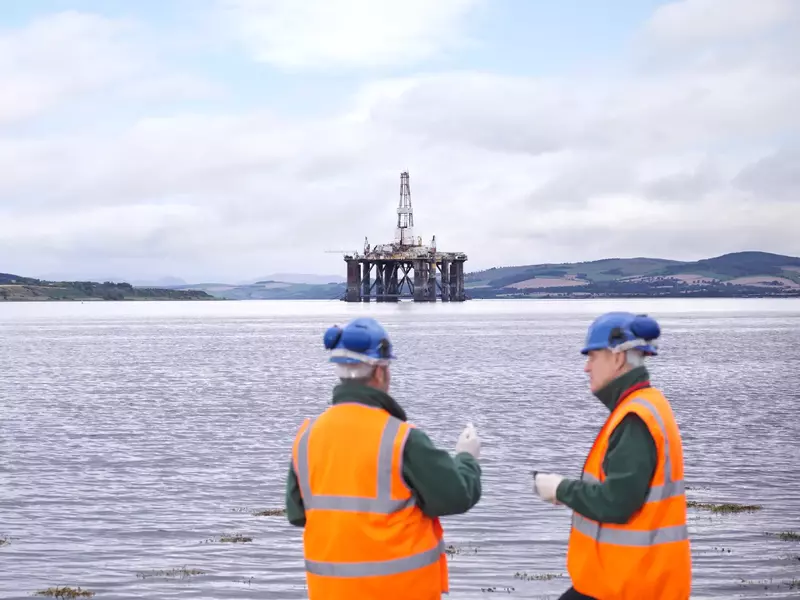 Benefits
Can be used with Wi-Fi, Bluetooth® and 4G/5G/signal repeaters and gateways. Designed to withstand the harsh environments of the North Sea. Ideal for petrochemical and marine applications, as well as for all kinds of industry where explosive atmospheres may occur.
New Service and Financing Models through the IIoT
IIoT technology is well on its way to disrupting previous business models and changing the automation market.
As well as major cloud and service providers, hardware manufacturers, too, are now supplementing product sales with remote support and other software-based value-added services (such as Software as a Service, SaaS). They are gradually becoming platform providers (PaaS) who can offer their customers device management, predictive maintenance, or IoT analyses. Holistic service providers like BARTEC are also taking on a new role here: they are becoming mediators and moderators between automation, IT, and management. BARTEC also serves as an IIoT enabler for hazardous areas. Our extensive ecosystem enables step-by-step implementation with optimum results and a rapid ROI.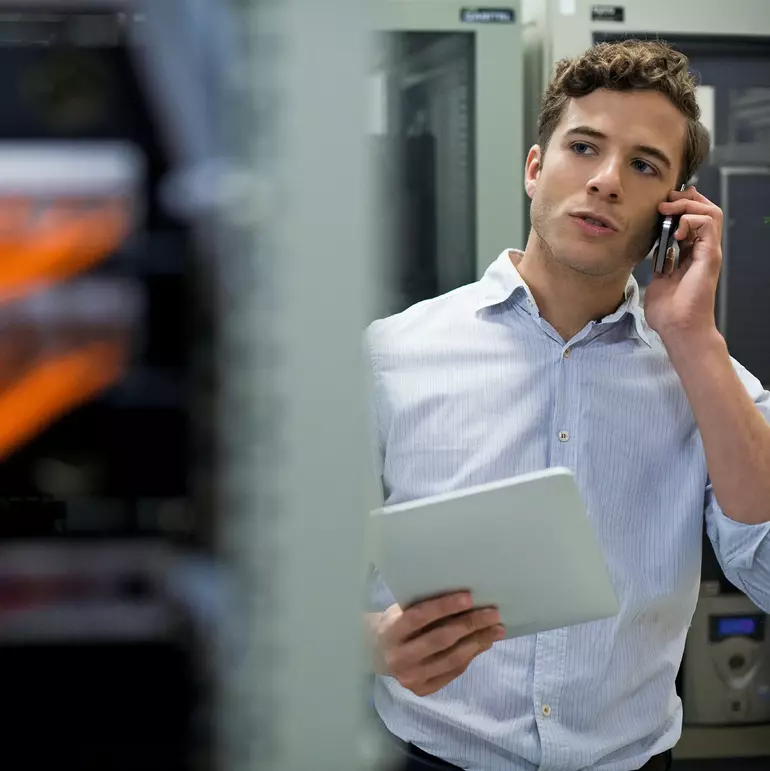 Reduction of Financial Risks
The IIoT enables completely new business and service models, giving producers and suppliers opportunities to reduce both their financial risks and fixed costs. Whether in the oil and gas, chemical, pharmaceutical, or food industry, the development of an Industrial Internet of Things (IIoT) in combination with algorithms and artificial intelligence creates enormous potential for optimization – especially for existing plants. New business models (such as pay-per-use billing rather than buying equipment) transform CAPEX into OPEX and reduce financial risks.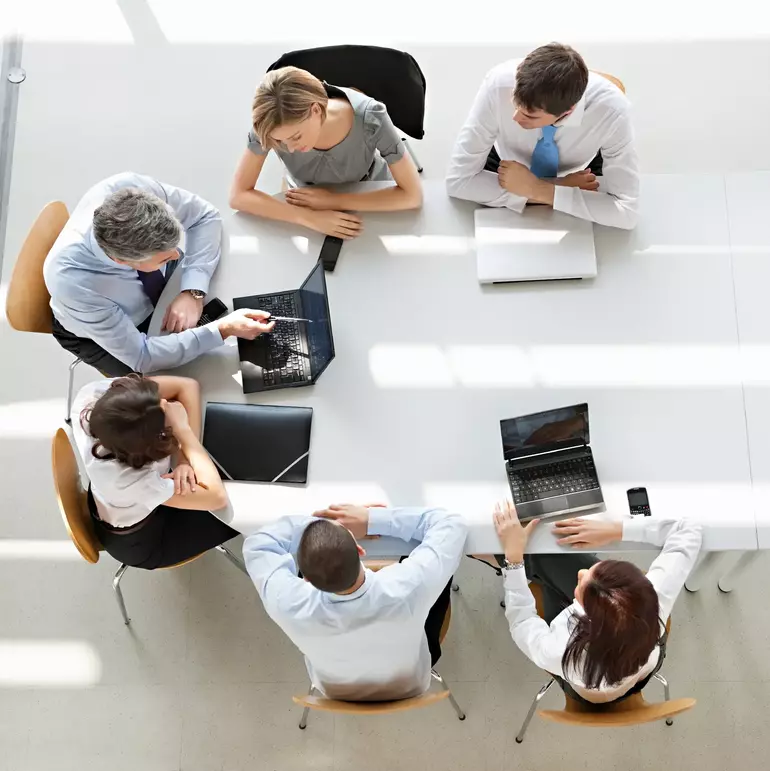 Download our whitepaper on the Industrial Internet of Things
Industrial Internet of Things for hazardous areas: potential for the optimization of existing plants
You can download the whitepaper here (PDF 8.2 MB)