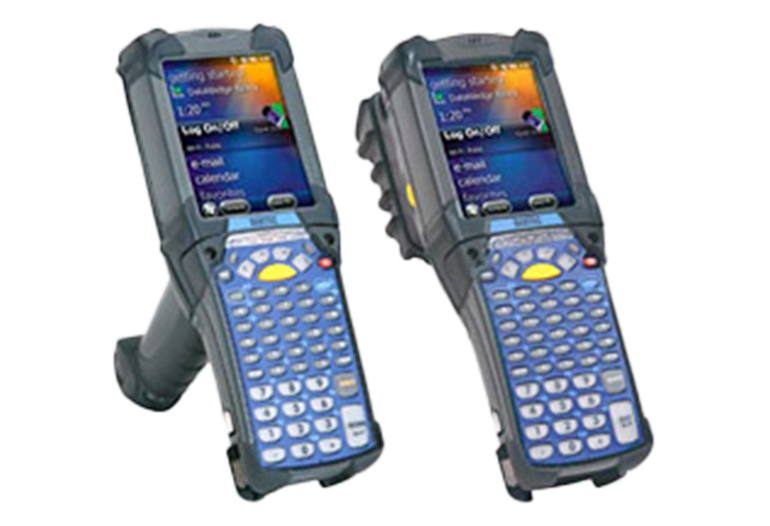 MC 92ex-IS Mobile Computer
for Zone 1 and Class I,II,III Div. 1
17-A1A*-****/SY**A600
Benefits
Proven, robust design
Excellent readability, also in direct sunlight
Scan engines for all barcode application areas
Interchangeable keypads
Three operating systems available
Get a Quote
Marking
ATEX:
Ex II 2G Ex q op is [ib] IIC T4 Gb

IECEx:
Ex q op is [ib] IIC T4 Gb

NEC 500:
Class I Div. 1 Group C, D
Class II Div. 1 Group F, G
Class III
Ambient Temperature
Operating temperature
-20°C to +40°C (-4°F to 104°F)

Storage temperature
-40°C to +70°C (-40°F to 158°F)
(without battery)
Description
Based on the successful MC 9000ex range BARTEC has developed the MC 92ex-IS Mobile Computer, in close cooperation with Zebra, for global use in potentially explosive areas.
The device range enables complex applications to be executed, processes to be simplified and productivity boosted.
Whereas barcode scanners are used for the classic collection of data, the MC 92 also offers wireless data exchange and direct further processing of data in the field. The MCs are available with a choice of different barcode scanners in order to read 1D, PDF and 2D barcodes. The selection permits a customised adjustment that also enables barcode scanning at a distance of up to 12 m (long range).
Three versions of operating system are available. These are the familiar environment of Windows® Embedded Handheld and Compact, as well as Android™, the innovative, most commonly used operating system in the world.
The real time data exchange via Wi-Fi or Bluetooth is convenient, saves time and improves work processes. The optimised power management and automatic shutdown via a motion sensor both guarantee long operating times.
Android is a trademark of Google LLC.