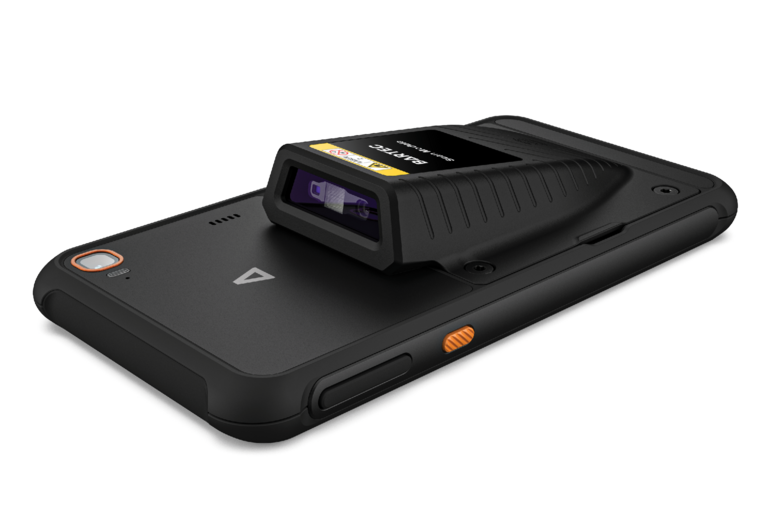 Pixavi Phone with Scan Module
for Zone 1/21 and Class I Div 1/Zone 0
17-S133-1*111111*055
Benefits
Android™ 11
5.5" Full-HD AMOLED Display
Qualcomm Snapdragon 660
Latest scan engine from ZEBRA Technologies
Reading range up to 14 m
WiFi 5 / Bluetooth 5.0 / 4G (LTE)
Light and sleek design
Snap-on scan handle accessory available
Get a Quote
Marking
PIXAVI PHONE
ATEX:
Ex II 2G Ex ib IIC T4 Gb
Ex II 2D Ex ib IIIC T1 35°C Db IP68
IECEx:
Ex ib IIC T4 Gb
Ex ib IIIC T135°C Db IP68
NEC 500/505:
Class I; Division 1; Groups A, B, C and D; T4
Ex ia IIC T4 Ga
Class I, Zone 0, AEx ia IIC T4 Ga
SCAN MODULE
ATEX:
II 2G Ex ib op is IIC T4 Gb
II 2D Ex ib op is IIIC T135°C Db IP68
IECEx:
Ex ib op is IIC T4 Gb
Ex ib op is IIIC T135°C Db IP68
UKEX:
II 2G Ex ib op is IIC T4 Gb
II 2D Ex ib op is IIIC T135°C Db IP68
NEC/CEC 500/505:
Class I; DIV 1; GP A, B, C and D; T4
Ex ia op is IIC T4 Ga
Class I, Zone 0, AEx ia op is IIC T4 Ga
Ambient Temperature
Operating Temperature
-20°C to +60°C (-4°F to +140°F)

Charging Temperature
0°C to +40°C (+32°F to +113°F)
Description
The Pixavi Phone brings best-in-class technical specifications into the toughest environments with confidence and style. Highly ruggedized, yet elegant and sleek, the intrinsically safe Android™ Pixavi Phone guarantees safety, reliability, and top performance. Simply put, it's the safe choice for high performance in hazardous areas.
With the additional Scan Module, with integrated Zebra Scan Engine and a range of up to 14 m, you can read a variety of 1D and 2D barcodes to streamline everyday business processes. Your employees will have everything they need to work smarter and faster, optimizing their workflows.
Class 2 Laser Product
Android ist eine Marke von Google LLC.