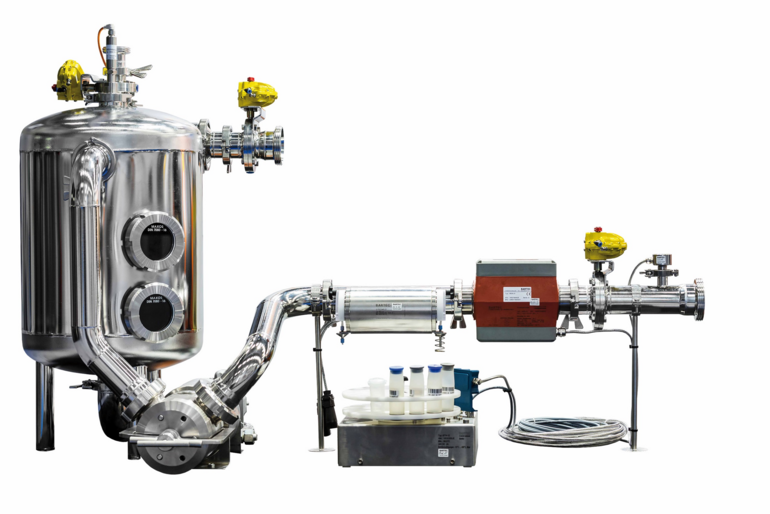 LYNX
Milk Measurement and Sampling System
Food
Benefits
Electric, battery or hydraulic drive
Adaptable to any selfpriming pump
Air sensing technology
Up to 1000 l/min (depending on pump)
Central control unit with backlit LC-touch display
GPRS data connection
GPS supplier and farm data acquisition
Representative sampling
Remote online diagnostics and remote updates
Reliable and low maintenance
Get a Quote
Marking
Simply the better way to measure
Ambient Temperature
0 … + 85 °C medium; - 20 … + 50 °C electronics
Description
The milk measurement system
LYNX from BARTEC is the price/value counterweight to the successful TIGER measurement system.
Neither ejectors, nor water
pumps are necessary due to the
use of selfpriming-pumps. Less time spent during the milk intake, because
of immediate power on demand.
The "down to the core" design makes
it is easy to adapt and maintain. The fully electric sensed system excels even in the most challenging surroundings and environments, because of it's robust and compact design. The system is controlled via a touch-display, making it not only innovative, but easy understandable, as well.
Last but not least it is the comparatively low acquisition cost, that makes the LYNX such an outstanding value proposition.