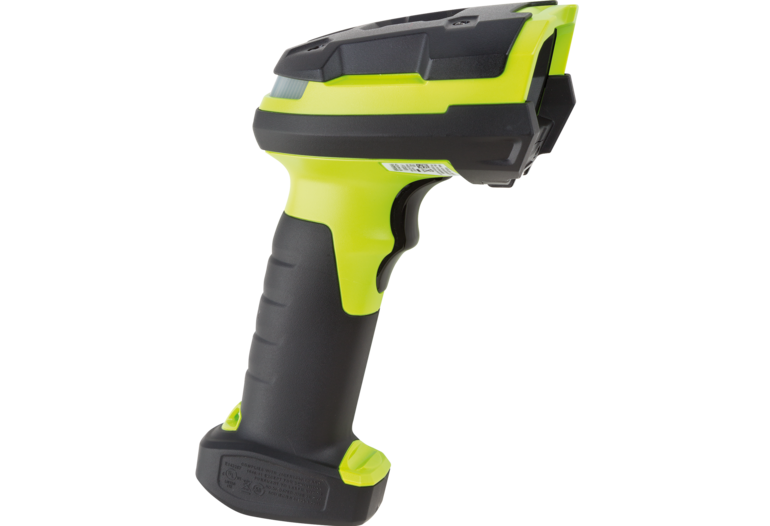 BCS3600ex-IS Hand-held scanner
for Zone 1/21 and Class I,II,III Div 1
17-A1S4-*HP*
Benefits
Extraordinary scanning range
100,000 + scans per charge
Captures up to 20 barcodes simultaneously
Ultra-rugged
Widest range of supported interfaces
Get a Quote
Marking
Barcode scanner
ATEX:
Ex II 1G Ex ia ma op is IIC T4 Ga
Ex II 1D Ex ia ma op is IIIC T135°C Da IP 64

IECEx:
Ex ia ma op is IIC T4 Ga
Ex ia ma op is IIIC T135°C Da IP 64

NEC/CEC 500 (only wireless):
Ex ia ma op is IIC T4 Ga
Ex ia ma op is IIIC T135°C Da IP 64
Zone 0 AEx ia ma op is IIC T4 Ga
Zone 20 AEx ia ma op is IIIC T135°C Da
Class I, Division 1, Groups A, B, C and D
Class II, Division 1, Groups E, F and G
Class III, Division 1; T4
Ambient Temperature
Operating temperature
-20°C to +50°C (-4°F to 122°F)

Storage temperature
-40°C to +70°C (-40°F to 148°F)
(without battery)
Description
The latest generation of rugged hand-held scanners is the BCS36x8ex series for use in hazardous areas offers outstanding performance for the unparalleled scanning of 1D/2D barcodes, photos, documents and more. The devices are based on the ZEBRA series "DS3608-HP/DS3678-HP Ultra-Rugged Scanners" and are now also available from BARTEC in an explosion-protected version.
The series consists of a corded (BCS3608ex) and wireless (BCS3678ex) version, which are used in the toughest environments in the world – in warehouses and production halls. These scanners not only enable 1D or 2D barcodes to be scanned, they can also be used to capture
a wide range of business information, thereby streamlining everyday business processes, such as OCR, documents and photos. Irrespective of the type of data your employees need to collect, you now get all the familiar functions from the industrial application for use in potentially explosive atmospheres. The BCS3600ex series therefore offers a new level of reliability for scanners.
And the result? The most reliable, fastest and most accurate scanning functionality on the market, setting new standards.