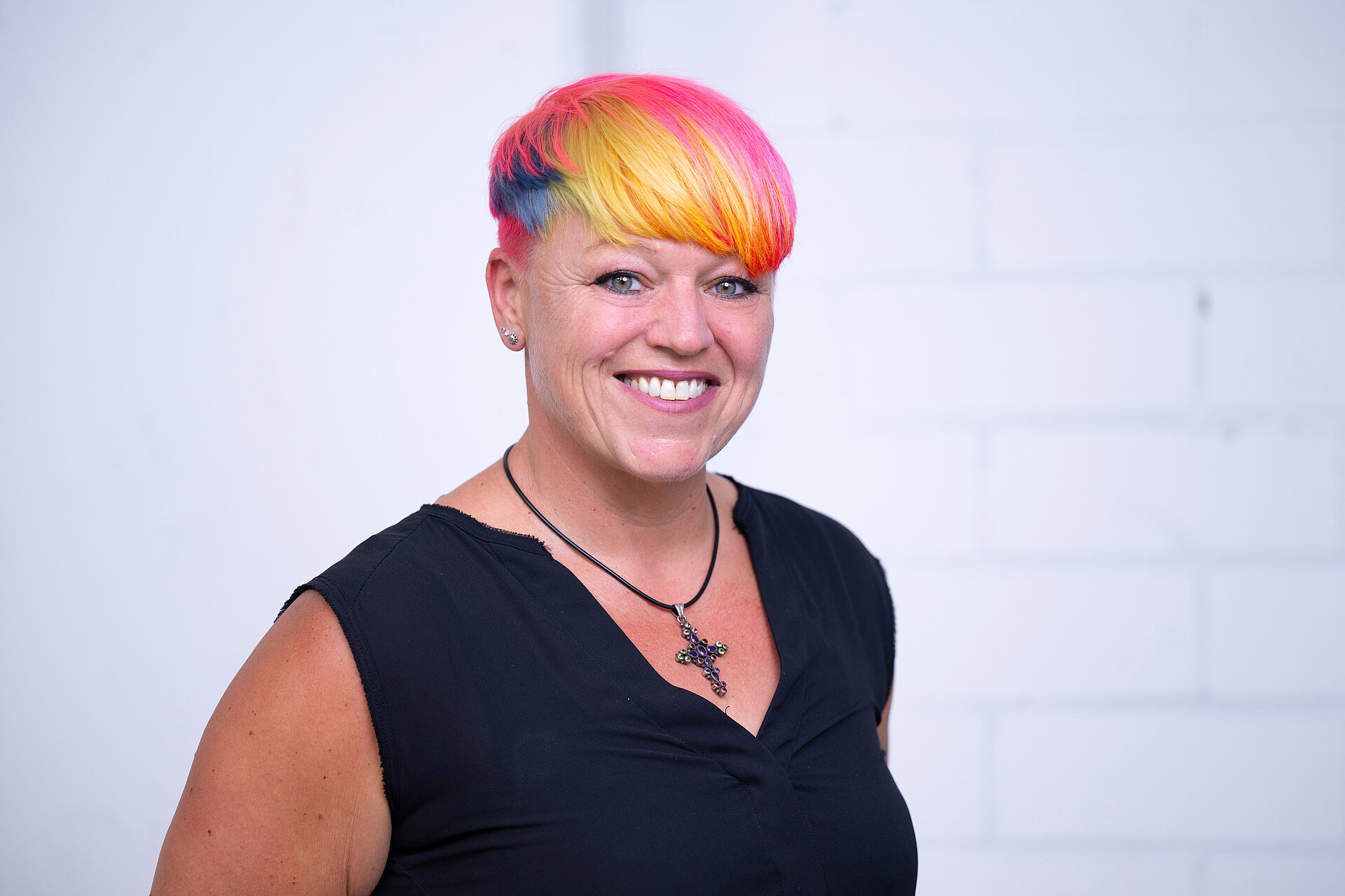 "There are new challenges to manage everyday"
Sylvia Mühlek, Team Lead Internal Sales
What exactly are your tasks?
As a team leader in the internal sales department, I am with my team the first point of contact for our customers. We answer queries, accept inquiries and orders, issue invoices and credit notes, deal with complaints and claims, and much more. Customer support extends far beyond the sale of our products. In the internal sales department, we form the interface between the field sales force, customers, and the different departments at BARTEC.
As a team leader, I am also the first contact person for all colleagues, reading between the lines where there may be problems so that we can discuss and solve them together. In addition, I take care of the coordination so that the entire team achieves the set goals. This involves finding the best way for everyone, the company as well as the customer, and mastering new challenges on a daily basis so that our customers are satisfied in the end and our goals are achieved. That makes my job enormously exciting.

How would you describe the working atmosphere at BARTEC
At BARTEC, I have met many people that I would not have met in "normal life". But that is exactly what makes it so special. We also meet outside of work and have all become friends.
I love the work that I do and I love the people at BARTEC that I work with, so I really enjoy going to the company everyday.

What makes BARTEC stand out as an employer?
BARTEC is a very reliable employer for me. I have always known my superiors as reliable contact persons who have recognized strengths and weaknesses in their employees and have derived and implemented appropriate development and requirements from this.
Through the annual employee appraisals, concerns and training measures are regularly recorded. This gives us the opportunity to discuss issues with our supervisors that would otherwise be lost in the daily work routine.